The Splendid Family
Our success lies amongst the strengths and skills of the dedicated and professional people we employ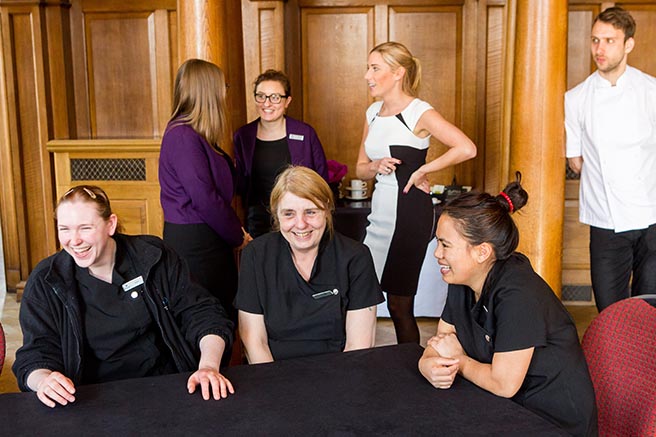 Our Family…
We are a close-knit team who work together to achieve success. We collaborate ideas and utilise each other's talents and expertise to be the best we can be. We value learning from one another, equally we challenge each other to achieve optimal performance. We give praise where praise is due. We are dedicated to each of our family members, people are very much at the heart of what we do.
We are committed to bringing together a breadth of experience across the group through a variety of roles ensuring that we are well positioned to achieve our vision as a Centre of Excellence for hospitality, and an employer of choice.
What we look for…
We look for passion, personality, and a genuine desire to work with people.
A role in hospitality can unlock skills you didn't know you possessed, so if you're new to it then don't be put off – we are a friendly bunch who welcome those who represent our core values.
The scope of opportunities within SHG is fantastic, we are keen to retain talent within the business and we offer a variety of opportunities from apprenticeships to our in-house leadership programme, to help you develop and grow your skills.
We love to meet like-minded individuals to help us grow our ever-developing business.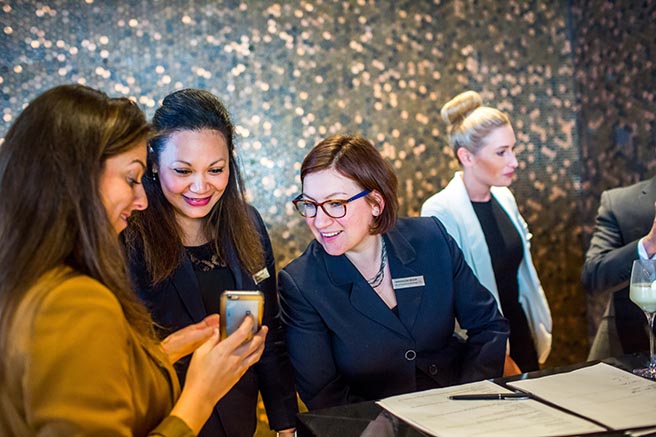 Our Vision
To create extraordinary experiences, positively impact lives and get better everyday.
Our Values
We seek people who share our values that shape the way we work with each other and our guests, they are the foundation of our company culture.

We are Driven
We are driven to be better each day, to hit goals both personally and professionally.

We are Humble
We are modest, down-to-earth, and treat everyone we encounter as equals.

We are Kind
We are respectful, helpful, and go the extra mile in a genuine way.

We are Selfless
We consider others before ourselves and we help each other out regardless of role or position.

We are Astute
We are always assessing the situation so we can exceed expectations, making stays more than 'just a stay'.
How we make a difference…
The Splendid Family is diverse and inclusive, working with great partners such as The Princes Trust, MENCAP, Springboard, Armed Forces Covenant, and many more to support those looking for employment.
We are also a Disability Confident employer.
We take our commitment to our communities very seriously. We are committed to creating an environment in which everyone can flourish. Our hotels are all friends with their neighbours and support local charities. See the latest news from us here.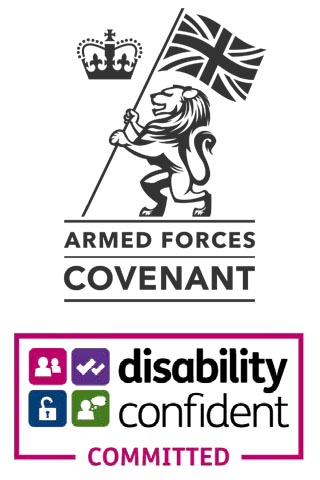 What benefits are there for me as a Splendid Family Member?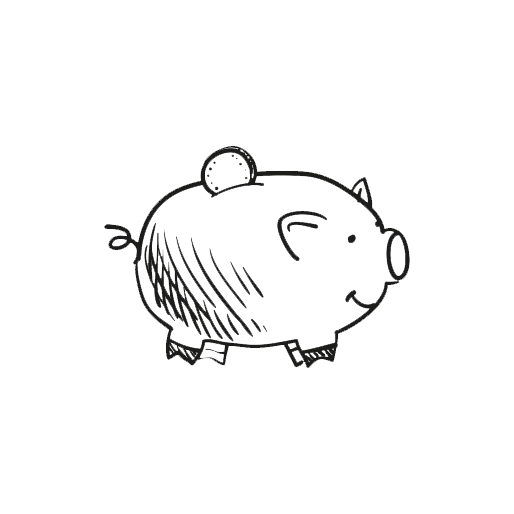 Pension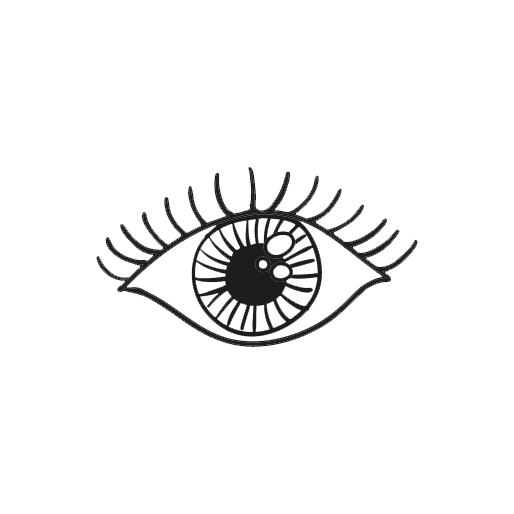 Eye Care Vouchers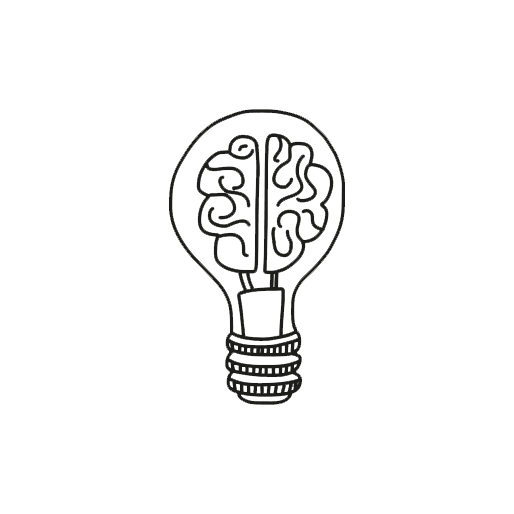 Learning & Development
We have a fantastic L&D Team offering Splendid learning!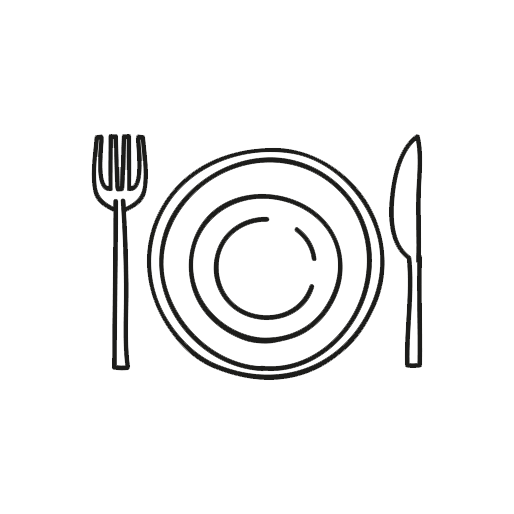 Meals on duty
Hotel based roles only (if applicable)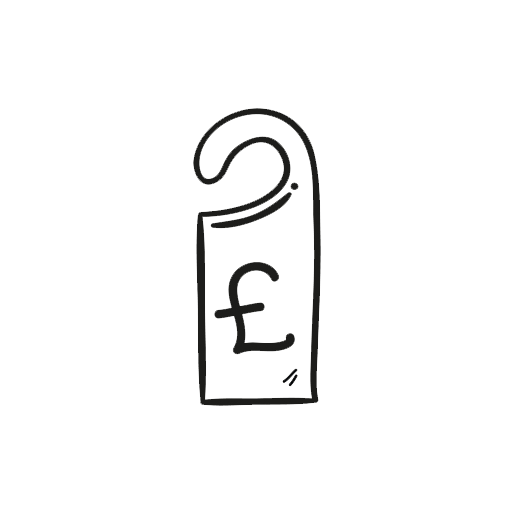 Discounted Rates
Splendid Family hotel stays and food & beverage at Splendid Family hotels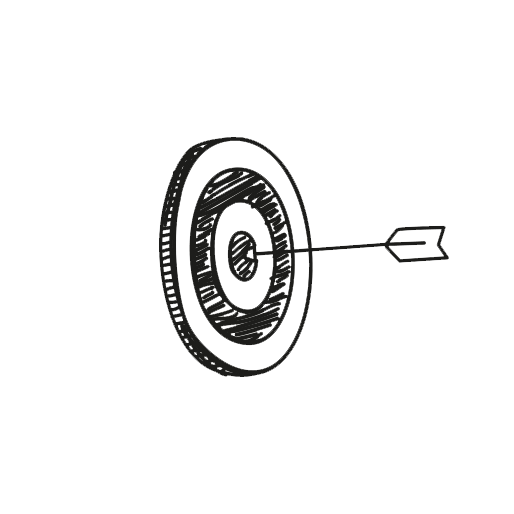 Career Opportunities
We have a lot of properties across the UK
Our Commitments
Splendid Family Members
Our Splendid Family Members are at the heart of everything we do, and we recognise that they are always our first priority.
Guests
Our guests are imperative to our business, we are focused on delivering genuine care and turning excellent service into extraordinary memories.
Suppliers and Communities
We are committed to creating an environment in which everyone can flourish. Our hotels are friends with their neighbours and support local charities.
Shareholders
It goes without saying that our responsibility lies with our shareholders too and we are committed to enabling our business to make a sound profit and continuously improve.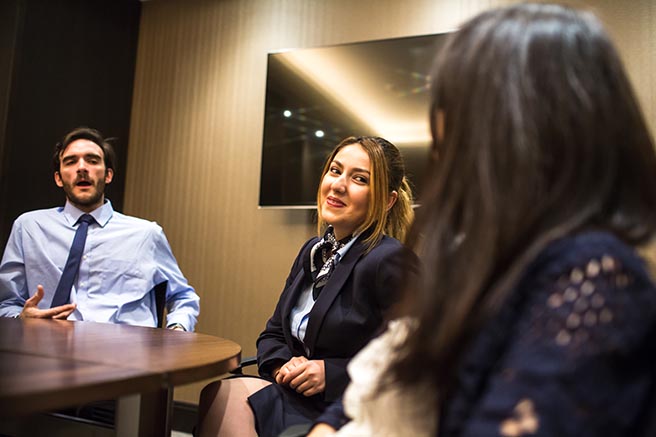 Case Studies
Hear the experiences of some of our Team Members and what they think of working at Splendid Hospitality.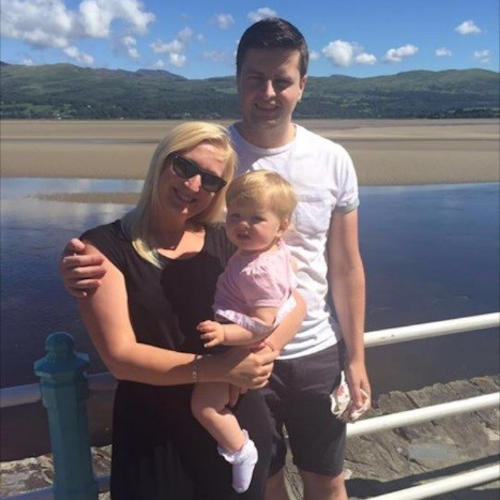 Andrew Kendrick
Managing Director – Accor Portfolio
Hi, I'm Andrew Kendrick and I am from Pentre Halkyn, Holywell in North Wales (little village).
I have worked at a number of organisations including Devere, Crown Plaza, Best Western, Ramanda, Holiday Inn Express, Pentahotels & Aloft by Starwood under the management of Kewgreen, ReDefineBDL & now I am here at Splendid Hospitality Group.
I studied Sports Science at University whilst following my first career as a Professional Footballer for Huddersfield Town FC.
I absolutely love sports – Football, Boxing & Cricket and I have represented Wales at National level in all 3. I have international caps for Wales at under 15, 16, 17, 18 & 21 level.
My passion used to be all about Sports but now its solely my Family & little girl Sienna-Rose.
I was recommended Splendid by an ex-colleague who introduced me, and I've never looked back. The culture here really does feel like a family! Although there is extremely high challenge it is completely given with high support.
What are you doing when you're not at Splendid?
These days it's all about sending time with the family and a few nights outs with my mates.
If you could describe Splendid in 3 words, what would they be?
Caring, Exciting, Integrity.
What's something that you have done at Splendid that you're really proud of?
I have been part of the forming of the new structure of the company which has been very exciting and also gives me goosebumps about the future!
What opportunities have you had here that you didn't expect when you joined the business?
Too many opportunities to mention but I truly feel that my voice and opinion is heard.
What does it mean to be a part of the Splendid Family?
A great deal, splendid is an exciting place to be. Plenty of opportunities to grow however with a company in change and growth, challenges come thick and fast.
The family is very welcoming, everyone wants to communicate which from previous experience is quite rare also you genuinely feel that everyone wants you and the company to succeed. We value our team and make responsible decisions.
How do you think Splendid has changed you since joining the family?
Splendid had given me completely clarity in my career and life goals especially via the Change Readiness programme. For the first time I truly feel I have the best work life balance I have ever had.
I love the availability of people who can support you, even the CEO is only a call away from advice or guidance. You are never told wat to do, you are asked the right questions to ensure you make the right decisions.
What's your favourite song?
My Life by the Beatles.
What's the best piece of advice you have been given?
Seek to understand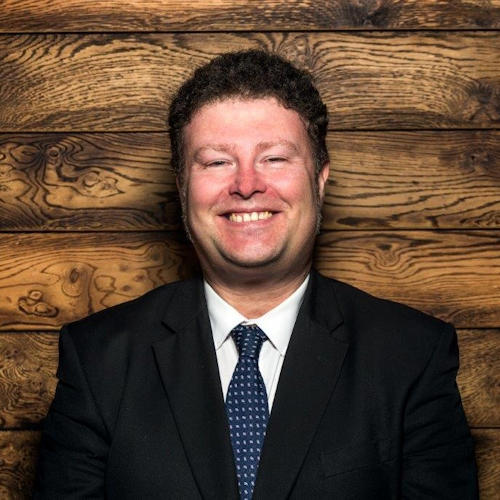 Colin Rice
Group Facilities & Risk Manager
Hi, my name is Colin Rice and I am the Group Facilities & Risk Manager at Splendid Hospitality Group.
I am originally from Chester in the North West of England. I play drums and recorded and performed in rock bands whilst also serving my engineering apprenticeship with British Steel, prior to moving to London in the mid-1990s to read Music and Art, BA (Hons) at Brunel University.
After graduating I saw a job ad for a Part time role at the Master Robert Hotel (recently, demolished to make way for a new hotel to be built). Since July 2000, when I joined the Splendid Family I have lead various new build/hotel openings as a General Manager, such as the Vanbrugh House Hotel in Oxford. I also won IHG Newcomer of the Year and Quality Excellence Awards. I have played a supporting role in the transition of the Hilton Plaza to the Holiday Inn London - Wembley and the rebranding of the Intercontinental Westminster to Conrad St James.
More recently, I was the Group Controls & Compliance Manager at SHG. Prior to taking on the Role of Group Facilities & Risk Manager in June 2017. I am also an active member on SHG's Operations Board, the Risk Committee and Development Board.
Right from the time of joining the Splendid Family until today, I have always been provided with opportunity to learn and develop with a career path that matches my ambition. The Splendid Family truly care and want everyone to challenge themselves and others to get better every day.
Welcome to the Family…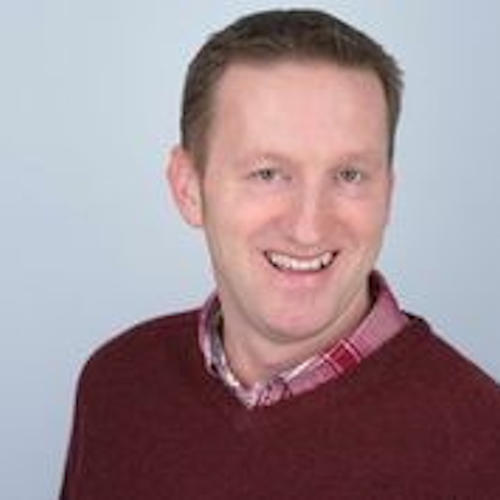 John Holroyd
Cluster General Manager
Hi! I am John Holroyd and I was born in Bradford, England.
I started work in a converted windmill in Norfolk from school as a Trainee Chef before moving back to the North when I was 17. I am experienced in all aspects of working in a hotel, all of my working life has been in hospitality, first and foremost as a Chef working through the ranks to Head Chef and then taking a totally different path and going into management training to become a General Manager in 2001.
My hobbies are playing and watching football, myself and my young son are season ticket holders at Bradford City! The team that defies football logic and beats all the big teams and loses to the smaller teams. I am very passionate about spending quality time with my family as in this industry it can be difficult to get this at times. I like to work and play very hard!
I love sleeping and spending time with my family and friends. My passions are; football, good food and good drink!
The culture at Splendid is really open and honest, I don't feel afraid to make decisions and try new things, I think with the company being relatively small it is exciting to think we can all contribute to the way the company goes forward!
What's something that you have done at Splendid that you're really proud of?
To successfully integrate my team into the Splendid network after being taken over by them, and retain many of my team as we are very close and it was quite an unsettling time at first. We met lots of new people who quickly supported us. Also, I recently finished the Change Readiness (Splendid Internal) programme which was an amazing experience, especially given the privilege of working on my group presentation with Louise Phelps – Group Talent Manager.
If you could describe Splendid in 3 words, what would they be?
Caring, Supportive and Challenging.
What opportunities have you had here that you didn't expect when you joined the business?
I really did not expect to be chosen for Change Readiness being so new to the business and I really enjoyed the whole experience. I have learnt many quirky ways which will stay with me. It also gave me the opportunity to grow personally and sort out many personal and financial areas that I had neglected.
What's your working pattern/everyday schedule?
My work pattern is sometimes longer days but is very rewarding working with a vibrant team is great! I like to work differently a lot of the time and give my team freedom and confidence to express themselves with myself and our guests! Openness is key for me, any problem big or small-let`s do our best to sort it! I am lucky that I work with a small team, so at any given time of the day I can be in a totally different area of the business.
What does it mean to be a part of the Splendid Family?
For me it means I am part of an exciting and growing company that I can share my ideas and we can easily grow them for the benefit of the organisation as we develop together.
What do you love most about your team and the Family?
The relationship and support from my Line Manager and the confidence he gives me that I do things well!
Is there a specific project you have worked on here that has really impacted you or the company?
The ability to be my own business leader but have the support network close by. Change Readiness has impacted myself greatly and I am starting to work on projects following this that will hopefully make a nice change to the business!
What is your favourite song?
My favourite song is Paul Weller-You do something to me as this was a song I played to death when my wife was pregnant with my first child Catherine. I used to play it and sing to her in my wife's tummy and it still to this day makes me really emotional as having children enriched my life in a way I cannot describe. The funny thing is though my daughter is now 14 and it`s really not cool to sing it to her any more, but of course I still do! (just never in public)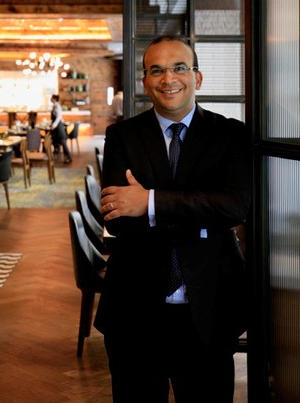 Raoul de Souza
Deputy General Manager
I am Raoul de Souza, I was born and brought up in Goa, India. As Goa was a Portuguese colony until the 1960's, during my child hood I was fortunate to grown up with a mixture of European and Indian influences, as the state was still forming.
As a young couple, my wife and I took the decision to move to the UK when she acquired her Portuguese nationality, and at the time, it was mainly for a better lifestyle.
I worked at the Taj group of hotels in India, in 4 of their properties in different states, I then moved with the same company to run banqueting at the Taj Sheba in Yemen, before moving to the UK.
I studied Hotel Management in Goa, which definitely taught me the basics to have the ability to run some great events and to ensure our guests have good experiences in our bars and restaurants.
Outside work my favourite hobby is gardening. Recently I have started cycling… I love reading The Sunday Times and enjoy a pepperoni Pizza with my children. I love spending time with my family.
My passion is Hospitality! l absolutely love taking care of guests and ensuring everyone is having a good time, creating memorable experiences. I still have guests visiting me who I met 12 years ago in my previous work place.
How did you find your way to Splendid, what lead you here?
James Clarke, my GM asked me if I would join him to the opening of the brand-new Hilton Bankside, I always worked for Marriott, however his call was more than enough. I then met Stuart Bailey at the Conrad St James. These were the two leaders that led me to Splendid Hospitality Group.
How would you describe the culture at Splendid?
We are truly a Family, we are a small company and have started a very long journey a few years ago. We have seen some tough times and some very good times, we go through these with a smile on our faces as we know we can rely on one another.
What's your working pattern/everyday schedule?
My work and family are my life, I treat this business as my own. When I come to think of it, if it was my own I may have taken it a little easier. There is no rest for the wicked, however at Splendid we do teach our selves how to rest, to sharpen ourselves up to come back stronger and I do get my breaks.
What does it mean to be a part of the Splendid Family?
I feel I am a good leader in the Splendid Family, I do have a lot of team members looking up to me for advice and how to go about things not only at work, but also in their personal lives.
It's very refreshing to have the Family feel to our business, and bring this into our business ethics.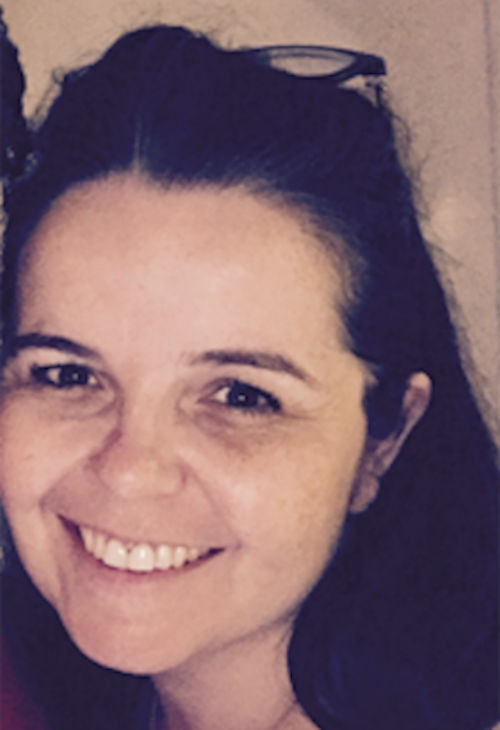 Shelley Gleeson
Personal Assistant to Chairman
I am Shelley, from Middlesex, left school at 16. My first position was as a Post Room Junior at a Film Processing Company, I left 26 years later as the PA to the Managing Director and Finance Director.
My main hobby is Combat Jujitsu, well I turn up every Monday and try, and on Tuesday come into work covered in bruises.
At Splendid not every day is the same where my job is concerned, however, it does always start with "word of the day", a cup of Tea and a giggle, with Sue and Jean my colleagues and friends at Head Office.
My main aim at Splendid it to always make at least one person smile once a day.
What's something that you have done at Splendid that you're really proud of?
Help co-ordinate the Opening launch of the Hilton London Bankside hotel.
What is the most unusual item on your desk?
Well, the most unusual items I have on my desk is a little plastic fairy and a tub of tiger balm.
What does it mean to be a part of the Splendid Family?
I was extremely apprehensive when I first started at Splendid, after having worked for the same company for 26 years, it becomes part of your family. However, I need not have worried as I feel as though I have always been here, Great Team, Great Family.